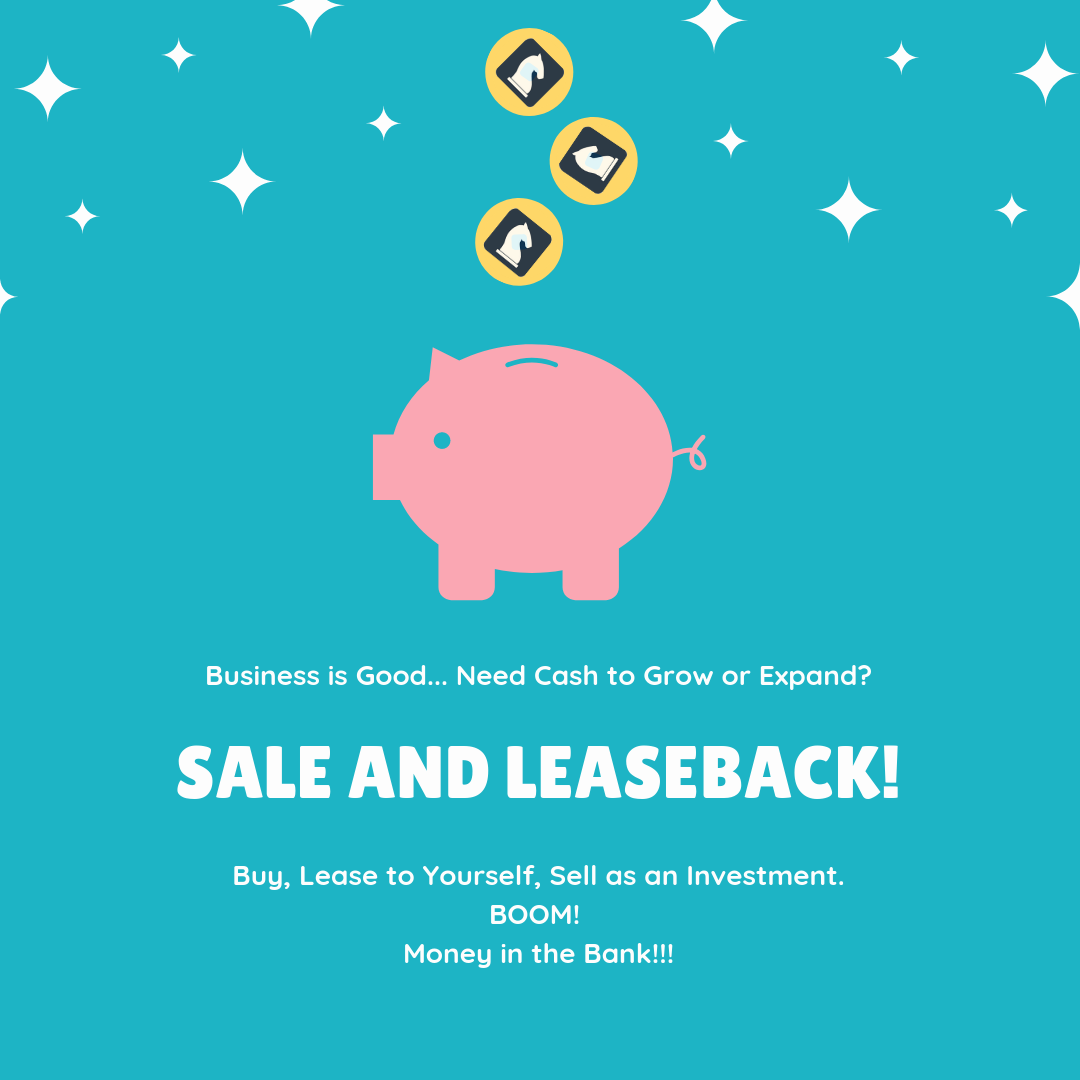 The Sale and Leaseback AKA "The Walgreens Model"

Looking for an easy way to build fast capital to fund your business or expand? The sale and leaseback is a great way to create fast cash and no one really ever talks about it. Here's the basics, a building is worth more when there is a revenue stream attached. A company looking to expand, that is comfortable with leasing and has a bit of money in the bank can complete this type of transaction and it's a win for everyone involved. First things first, find the perfect building. Preferably vacant. The market will dictate the price but you are going to be able to pick up a vacant building at close to or below market rate. ( Just a heads up here you will need a 10%-25% down payment in order to secure financing. ) Once secured move your business in and sign your own lease. Based on the lease terms you can turn around and sell the building and the revenue stream attached as an investment. 
Even the best savings accounts and CD's can only offer 3% returns if you are lucky to find a deal that good. Investors are always looking for the best returns. If they can invest $1M do you think they are going to want a 3% return or a 6% return?
Let's say you need 10,000 square feet of flex space. Current market rates dictate that the value of a vacant building is $90/sf. You purchase the place for $900K. Move your business in and set up a 10 year lease at below market $0.55/sf/m. Place the building with the lease on the market as a 5% CAP investment. You can then turn around and sell for $1,320,000.00. Thus you've made $420,000.00 dollars and are paying below market lease rates by simply buying, signing a lease and selling the package deal. 
This is sometimes referred to as "The Walgreens Model." Think about it. Walgreens buys one corner of dirt. Builds a building, puts a Walgreens in it with a long term lease attached. An investor purchases the building and the revenue stream and voila, Walgreens has the funds to purchase and build 2-3 more Walgreens. 
There are many variables that can affect numbers on a case by case scenario.  It's important to understand the market before taking this acquisition approach.  Please feel free to contact me and let's talk about your scenario. We'll put a plan into place to help you build some fast capital. 
By Codi Jordan

Acquisitions Specialist
Logical Move Commercial Real Estate